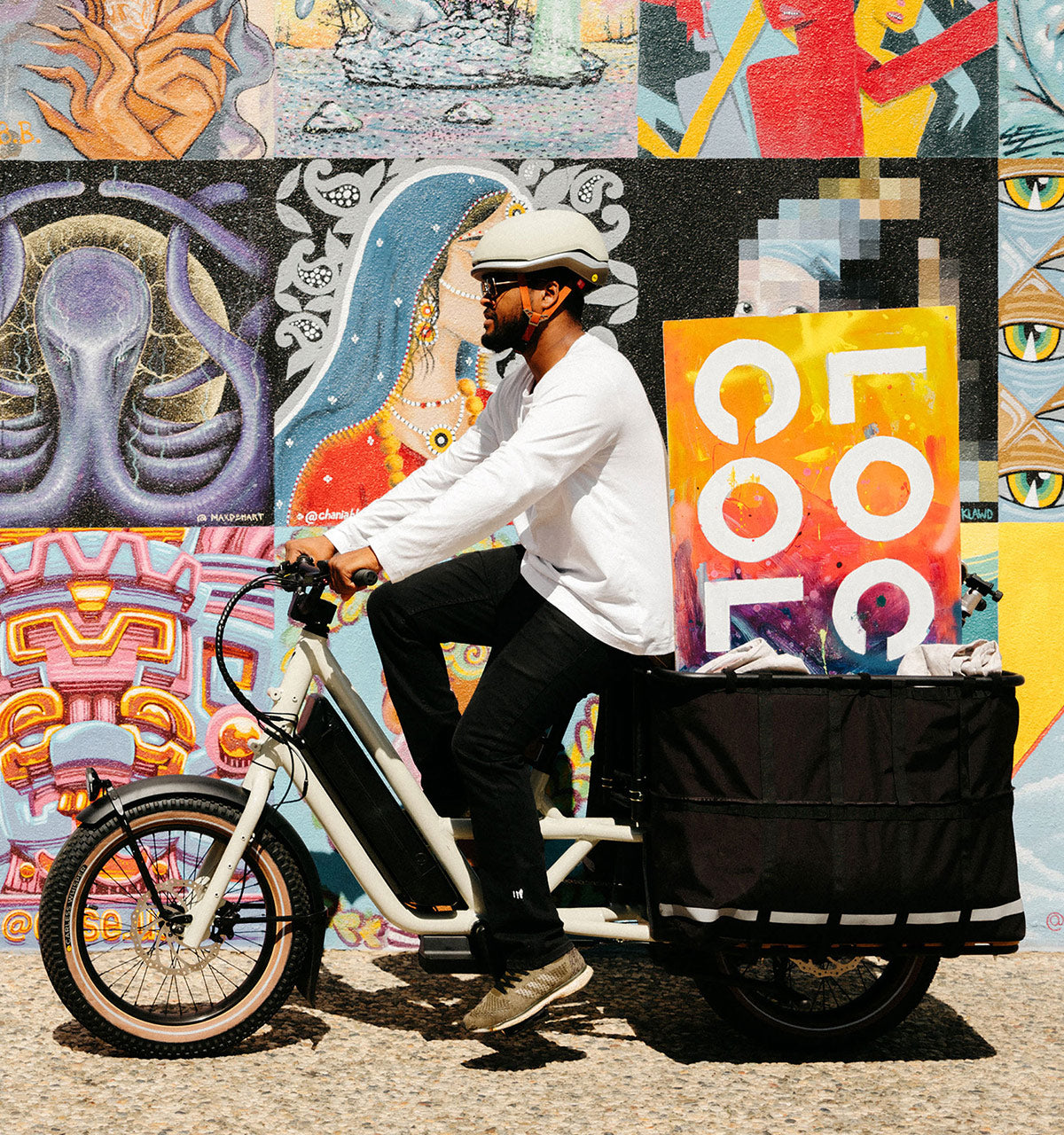 As Capable as You
The Haul LT increases carrying capacity, accessory options and utility to help you breeze through any errand. With a top speed of 28 mph with pedal assist, up to 60 miles in range, and a carrying capacity of 441 lbs (rider included), the Haul LT is up for anything. The car is starting to get nervous...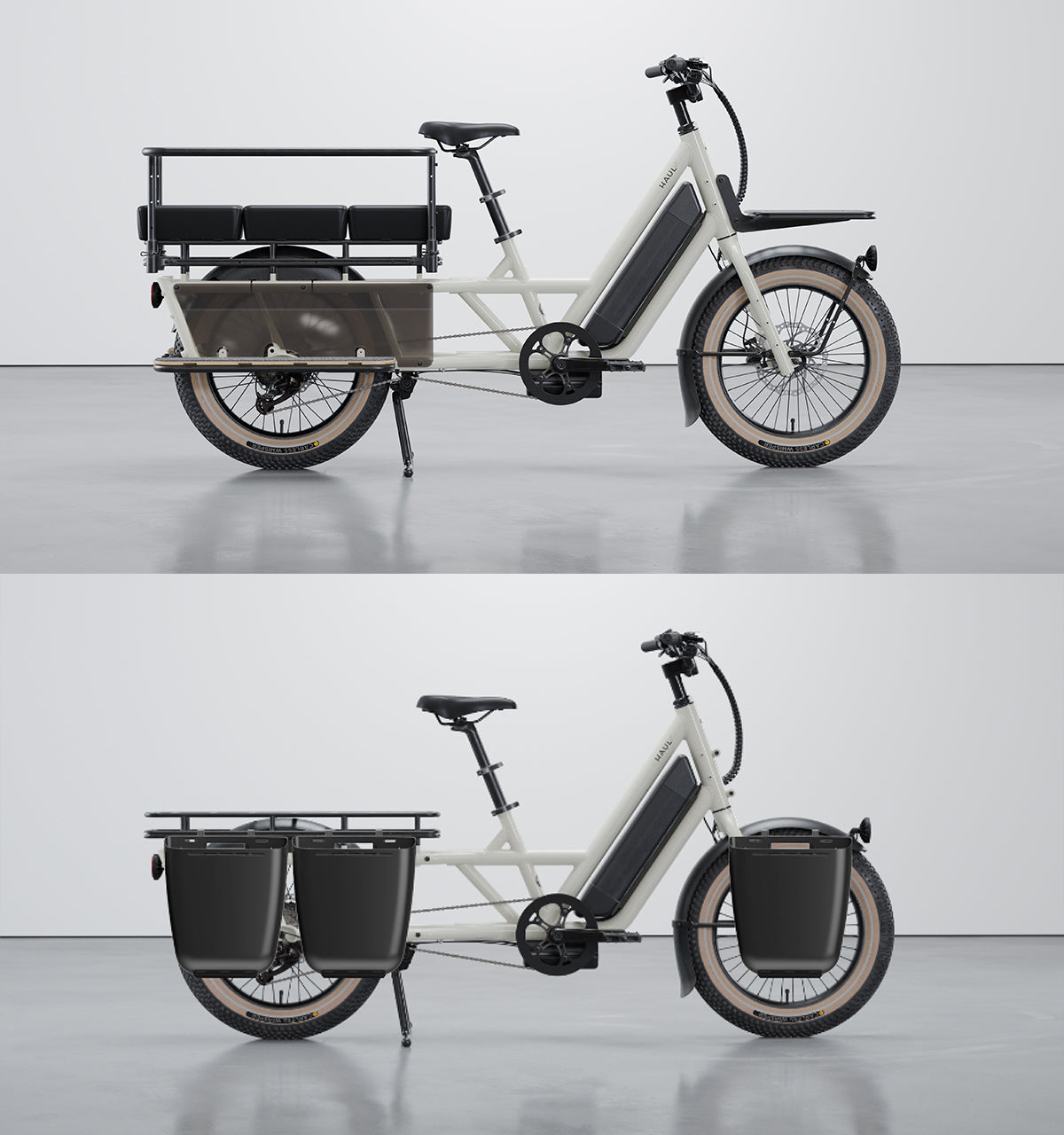 Endlessly Customizable
The Globe family of accessories makes your Haul LT electric bike as customizable as you can imagine. Panniers, racks, cargo rails, cargo bags, running boards, etc... all easy to assemble so you can get more into it. The Haul is a blank canvas, the accessories are the paint... go create your masterpiece.
Simple to Fit, Simple to Build
It's simple because one size fits riders from 4' 5 to 6' 4. It's simple because you don't need to be a mechanic to make it rideable out of the box. It's simple so you can customize it to make it as unique as your life demands. Sometimes the correct answer is the simplest one...