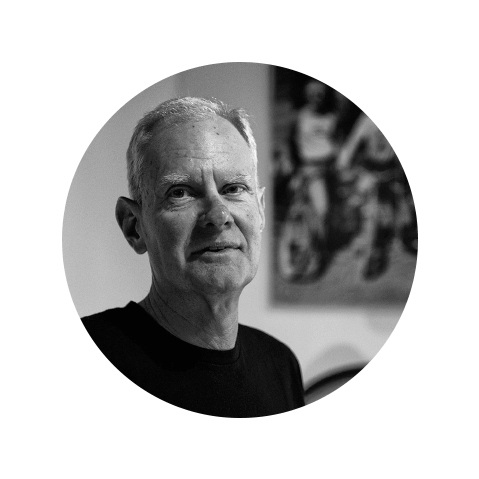 Specialized Founder and CEO, Mike Sinyard, has long dealt with the effects of ADHD in his own life. The inability to stay focused and being easily distracted were something he had grown to just accept as "normal." Yet, he noticed that those symptoms seemed to dissipate after returning from a ride. Mike also saw the positive benefits that riding has had on his son, Anthony, who also suffered from ADHD. So when the Bicycling Magazine article "Riding Is my Ritalin" came across his desk, he decided that it was time to explore whether or not there really was science behind riding's impact on the brain.
"WE'RE COMMITTED TO DOING THE RIGHT THING, AND WHERE WE SEE A CHANCE TO HELP, WE'RE GOING TO DO IT. WE MAKE BIKES, AND BIKES HELP KIDS. BUT WE CAN'T DO IT ALONE. WE NEED PEOPLE LIKE YOU TO GET INVOLVED AND JOIN THE MOVEMENT, AND TOGETHER, WE'LL MAKE A DIFFERENCE FOR GENERATIONS TO COME. LET'S OUTRIDE ADHD."
OUTRIDE'S STORY
OUTRIDE provides evidence-based cycling interventions to improve social, emotional, and cognitive health
With one in nine schoolchildren being diagnosed with ADHD, you probably already know someone who has had trouble focusing at school because of it. Or perhaps like Specialized Founder and CEO, Mike Sinyard, you've dealt with the symptoms yourself. More and more research is linking cycling to improved cognitive, emotional, and social health. Outride exists today specifically to improve social, emotional, and cognitive health of children through research and evidence-based cycling interventions.

It all started in 2012, when Mike partnered with RTSG Neuroscience Consultants to investigate how riding could become an important part of a comprehensive therapy program for kids with ADHD. The initial study measured the effects of cycling on the attention capacity of 47 students, aged 11 to 14, from two Massachusetts middle schools.

Over a one-month period, participants rode outdoors five days-per-week for 30 minutes before school. The project examined cognitive, emotional, and social changes, as well as balance and physical changes before, during, and after the program.

The results were indisputable--they clearly demonstrated that after kids started riding, the experience positively altered brain activity, increased attention spans, boosted moods, and of course, improved fitness and BMI. Even better, it only took one ride to start seeing the results!

Inspired by the promising results from the pilot program, Mike Sinyard, Founder, and CEO of Specialized Bicycle Components, created the Specialized Foundation in 2015. In 2019, The Specialized Foundation separated from Specialized Bicycle Components and became Outride, a 501c3 nonprofit organization.

Outride's primary activities focus on three areas: primary scientific research, school-based cycling programs, and the creation and support of cycling communities. Through these programs and Outride's research, we're advancing the understanding of how riding bikes can help improve the social, emotional, and physical wellbeing of children. 

Contact the Specialized Costa Mesa team for more information!