THE BEST IN ITS CLASS
Specialized created the endurance road category two decades ago proving that high ergonomics means high performance. Today, the new Roubaix SL8 with Future Shock 3.0 is lighter, faster, and smoother than any road bike ever made, unleashing unmatched confidence. The road may be hell below, but on Roubaix, it's always heaven above.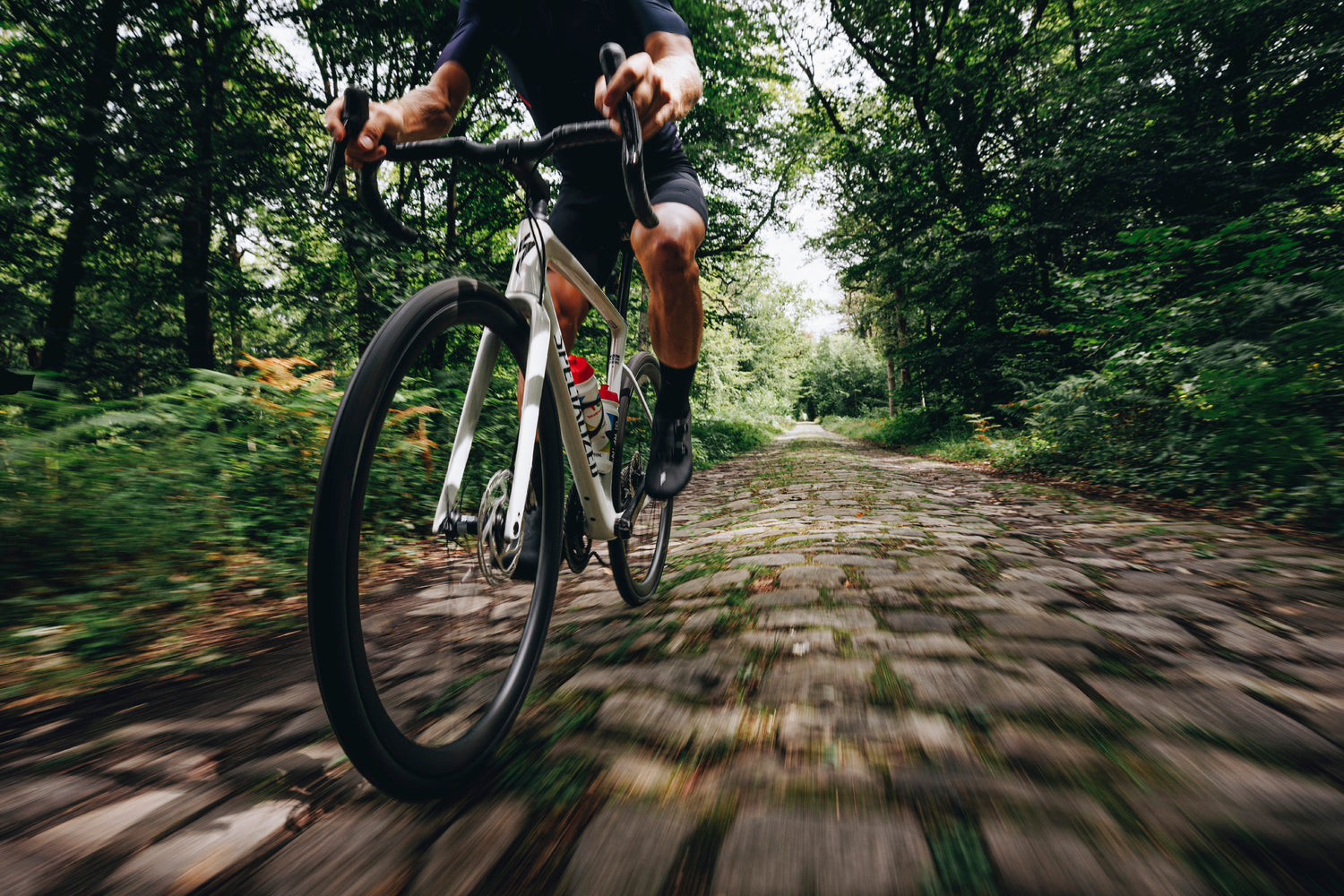 SMOOTHER IS FASTER
Smoother is faster comes from suspending the rider, not the bike. As rough roads impact your Roubaix, our all-new Future Shock 3.0, Pavé seatpost, and dropped seat clamp keep you floating above the chaos-reducing impacts by more than 50% vs. the nearest competition.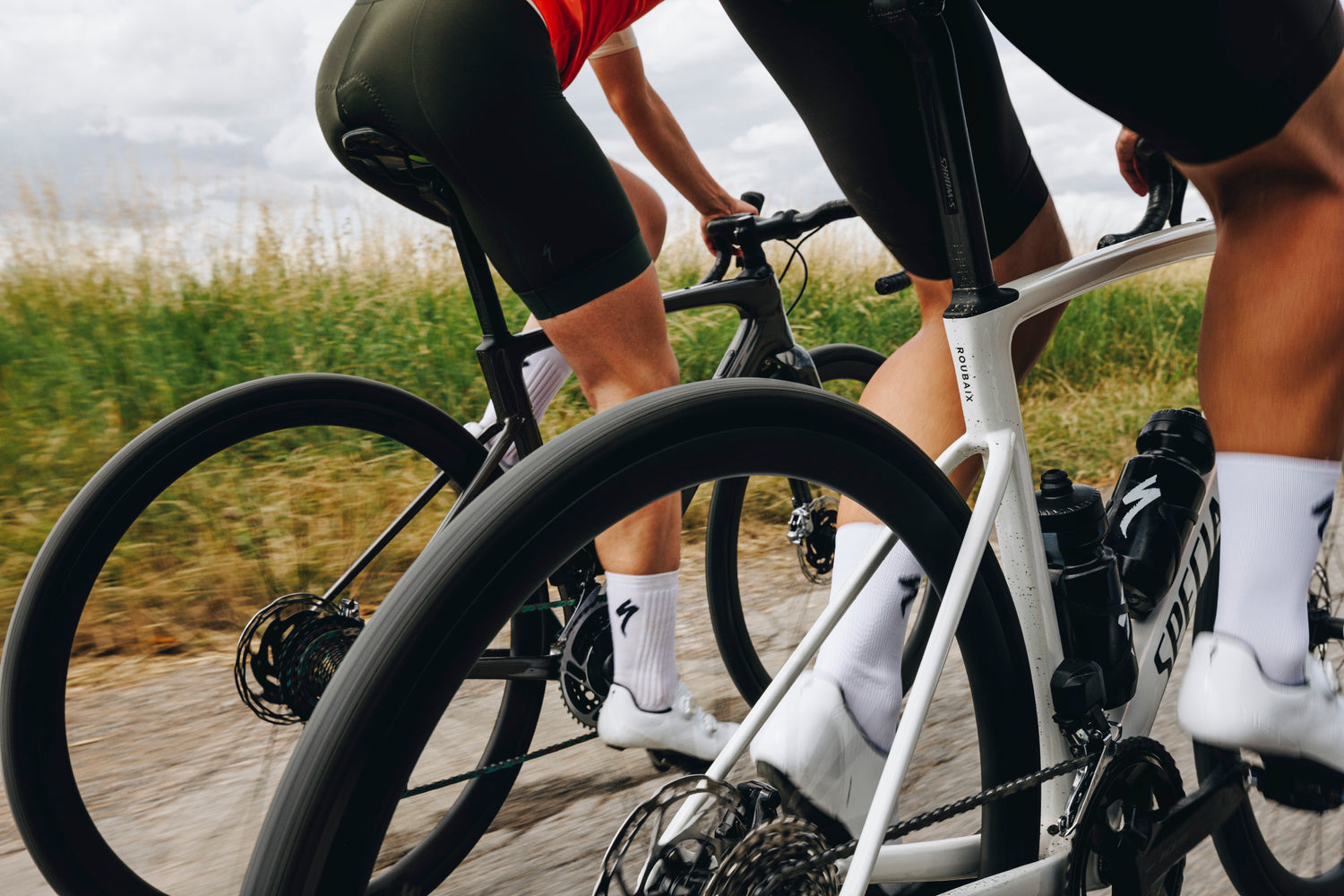 PIONEERING ENDURANCE GEOMETRY
The Roubaix's endurance geometry delivers an "IN" the bike, not "ON" the bike feel that's ideal for most rides. With a head tube that's 50 mm taller than our Tarmac, it relieves stress from your hands, arms, and shoulders, yet is ready to dissect any twisting mountain decent at full gas.
AERO AND LIGHTWEIGHT AT THE THE TOP OF THE CLASS
The new Roubaix SL8 is our most aero yet, with new fork shaping, a reimagined downtube, and dropped seat stays. At just 825 grams, the frame is 50 grams lighter, utilizing lessons learned from the Aethos and our premium Fact 12r carbon blend. Nothing in its class is faster or lighter.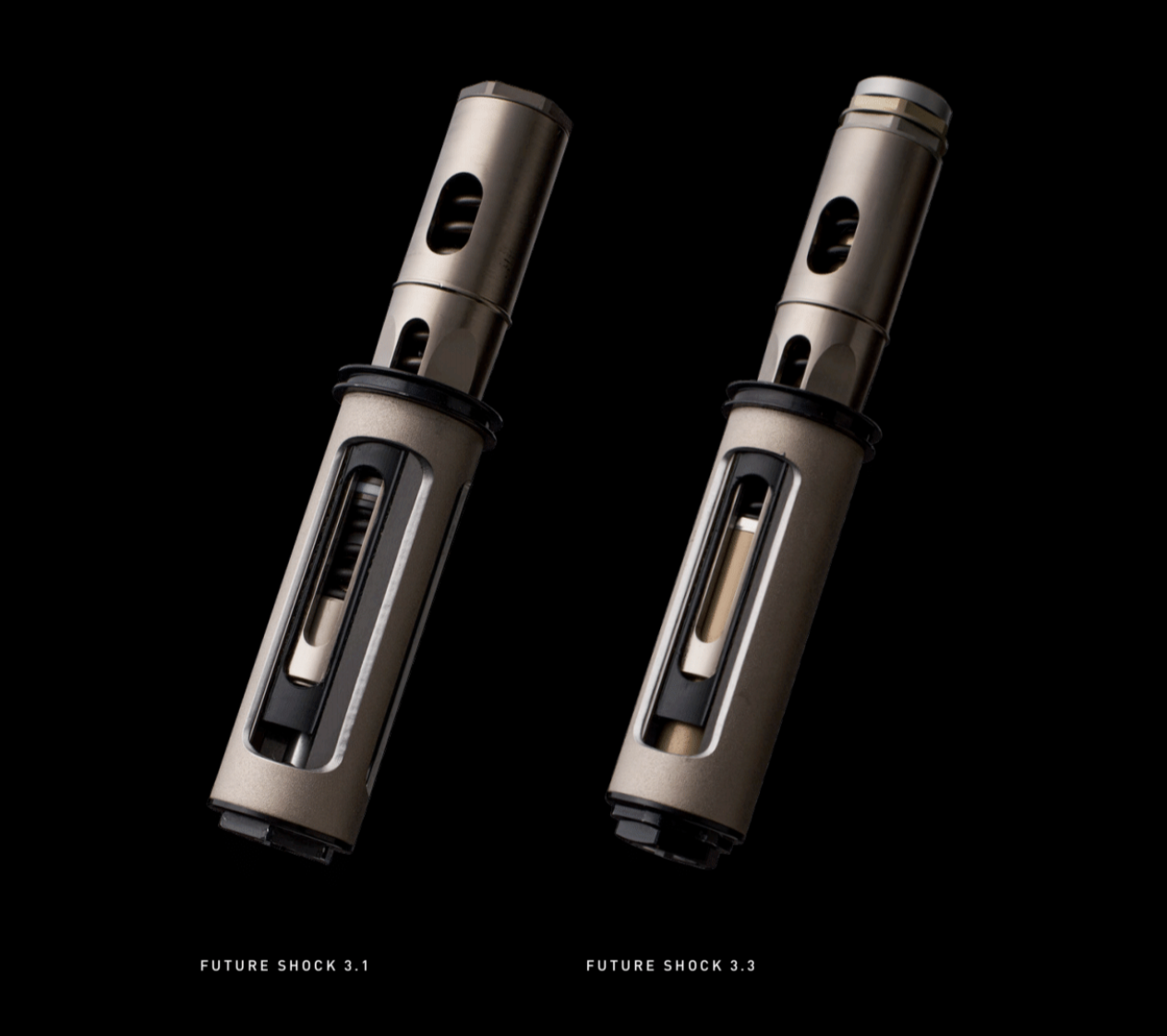 FUTURE SHOCK 3.0
Future Shock 3.3 and 3.2
Future Shock 3.3 compression can be adjusted on the fly from soft to firm. Compression on Future Shock 3.2 cannot be adjusted while riding—it's pre-set to the smoothestride. Both shock springsand preload can easily be tuned by the rider prior to riding.

Tunability
Riders can tune how Future Shock 3.3 and 3.2 react to bumps based on their terrain and riding style. Three different springs are offered - firm, medium, and soft - and up to five preload washerscan be used, all easily adjusted at home. If you can remove a stem, you can dial in a Future Shock.

Durability
Roubaix was born for northern Europe's challenging roads and rough weather, so we made Future Shock 3.0 our most durable yet. We've increased the boot's thickness and added more seals to keep water and contamination out of the system.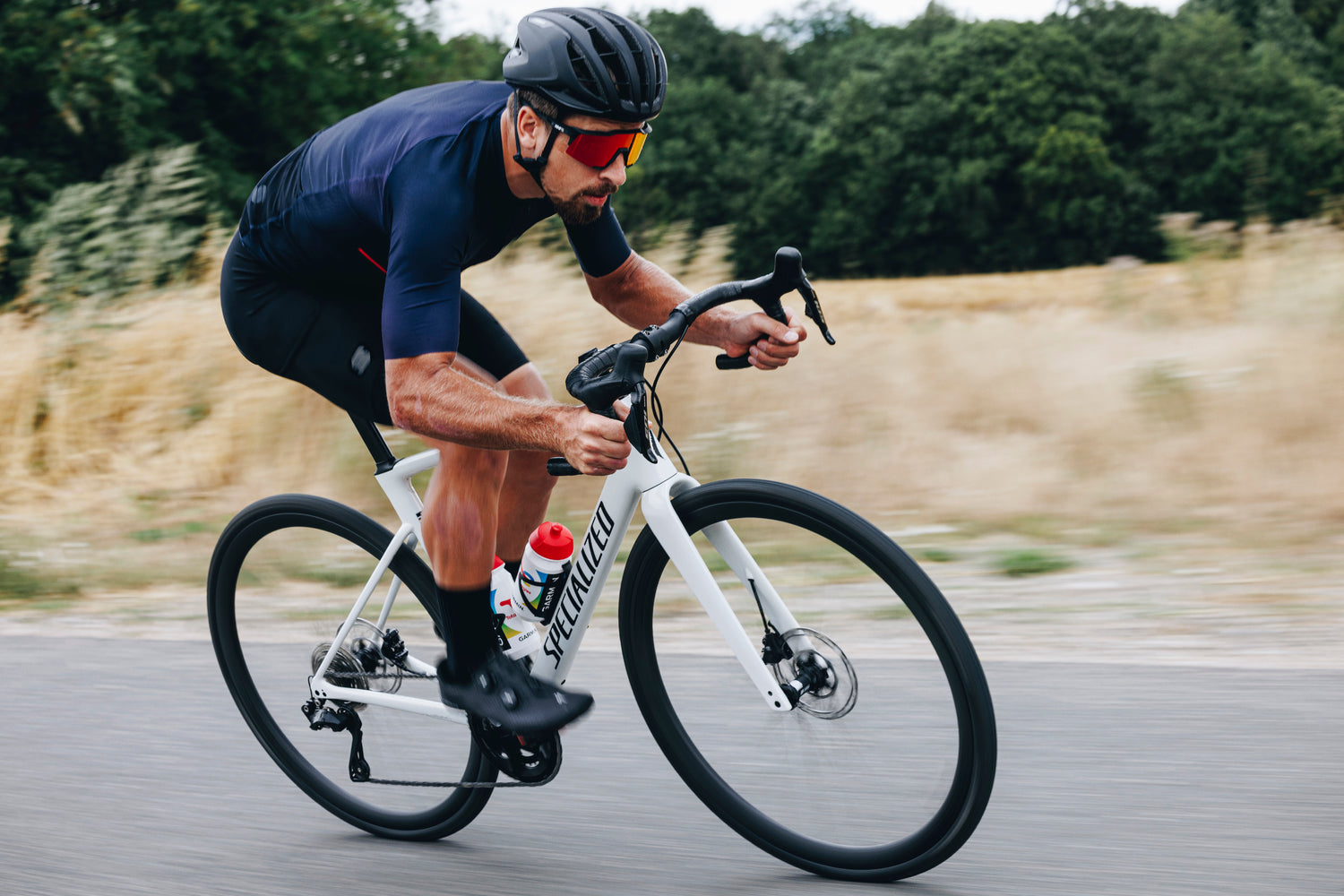 PETER SAGAN'S CHOICE
Roubaix with Future Shock was a game-changer for Peter Sagan as he chased Paris-Roubaix glory. But don't take our word for it. Hear the 2018 Champion of the Hell of the North himself tell us exactly why he's a fan of the Roubaix.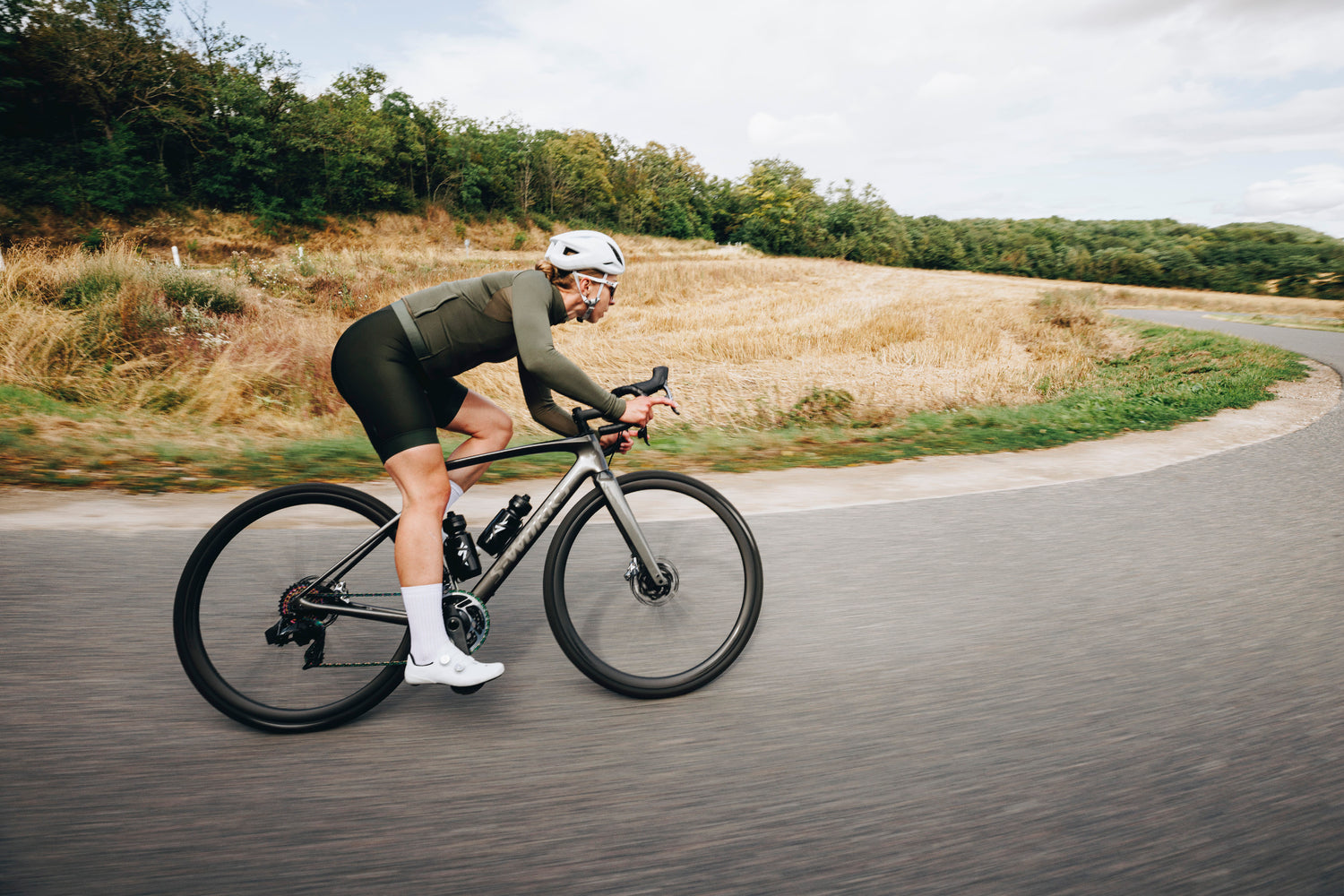 ANNIKA LANGVAD'S RIDE
What does the greatest XC marathon racer in history choose when she hits the road? Roubaix, of course. Annika Langvad tells us why the Roubaix is her bike of choice to deliver race-level performance on the long days she loves.